Home
Find us On FACEBOOK……Just added the new Have a Go and Beginners dates….Check out the updated club diary for more details on the shoots through the year…See you all soon…
Welcome to Dunstable Bowmen Archery Club
We are running our beginners course and our Archery Have a Go sessions again for details see below and on the Beginners and Have a Go pages.
All ages from 10 years and up are welcome; we have many junior, teen, adult and senior members.
Club members shoot all year around, spring, summer, autumn and winter – weather permitting. We even have a frostbite challenge in the winter which gives you an indication of the hardiness of our members, especially when cold and damp.
The club is affiliated to our national governing body Archery GB (formerly Grand National Archery Society – GNAS) and through them our international body – World Archery (WA).
The club runs beginners' courses for all ages 10 and up twice a year in May and September as well as have a go events in April and September.
Please use the menus above to find your way around our site. If you would like more information on any aspect of our sport please don't hesitate to contact us.
Upcoming Events
| | | |
| --- | --- | --- |
| Date | Event | Information |
| 9th April 2022 | Warwick | Open Shoot |
| 24th April 2022 | Have a go | |
| 30th April 2022 | St George | Open Shoot |
| 7th May 2022 | National\Millennium | Open Shoot |
| 12th May 2022 | Beginners Session 1 | |
| 17th May 2022 | Beginners Session 2 | |
| 19th May 2022 | Beginners Session 3 | |
| 24th May 2022 | Beginners Session 4 | |
| 26th May 2022 | Beginners Session 5 | |
| 5th June 2022 | SCAS Clout | |
| 11th June 2022 | Western | Open Shoot |
| 25th June 2022 | Club Champs | Closed Shoot |
| 9th July 2022 | York\Hereford | Open Shoot |
| 7th August 2022 | Hit and Miss | Closed Shoot |
| 13th August 2022 | Short Metric | Open Shoot |
| 10th September 2022 | Have a go | |
| 17th September 2022 | American | Open Shoot |
| 24th September 2022 | Agincourt | Open Shoot |
| Saturday October 1st – 11.00 am | Beginners Session 1 | |
| Saturday October 8th – 11.00 am | Beginners Session 2 | |
| Saturday October 15th – 11.00 am | Beginners Session 3 | |
| Thursday October 20th – 6.00 pm for 6:30 pm start | Beginners Session 4 | |
| Thursday October 27th – 6.00 pm for 6:30 pm start | Beginners Session 5 | |
Go to the Club Events Diary for more details and even more events that are on during the year
Please Note : Any Dunstable Bowmen Open Shoots require all participants to hold current Archery GB Membership. If you do not hold Archery GB membership you will be unable to participate in an open shoot.
Who are we?
Dunstable Bowmen Archery club was founded in 1969.
We have a varied membership of all abilities from County and National Record Holders to members who just love having a chat and a BBQ. Ranging from 10 to over 70 years old; our members enjoy shooting a variety of bow types from Longbow and Traditional to Recurve and Compounds. Singles, families and children are all welcome.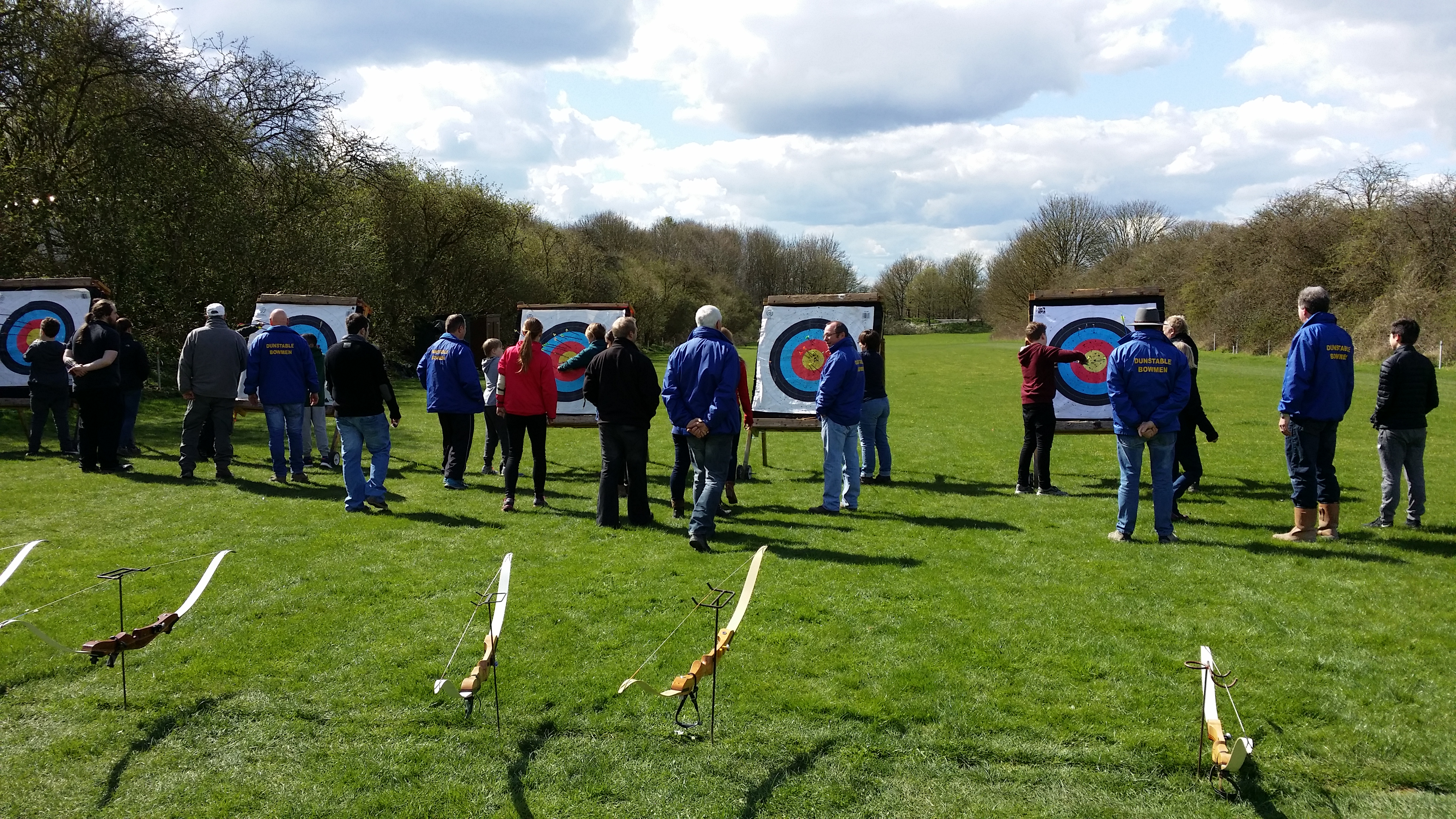 We encourage our members to take part in tournaments outside the club. These are usually shot on Sundays – many within the three Counties from which our members come – Herts, Beds and Bucks.
We are over 50 !
This year sees Dunstable Bowmen celebrate their 50th year. Having started in 1969, having started out at Dunstable College.
In Feb 1968 the Printing and Graphic Art fo Dunstable College of Further Education with Jim Lawrence as coach-trainer began an archery course as a keep fit exercise for bored housewives. 18 ladies took part shooting recurves (no compounds in those days). It was a year later when evening classes started that men were given a chance to take part. From these courses emerged a nucleus of archers interested in starting a club.
On 2 June 1969 a meeting took place in the Methodist Church Hall, the Square, Dunstable when the formation of Dunstable Bowmen was proposed. Dunstable Rugby Club agreed to allow the archers to use their ground in Bull Pond Lane for shooting. Unfortunately they soon had to move to Leighton Buzzard RFC after a ruling by GNAS (Grand National Archery Society) regarding the overshoot distances, meant the farthest we could shoot there was 60yds, no good for the club. Indoor shooting was initially arranged at St Lukes Church Leagrave. After several changes of site we are now at the London Gliding Club, Dunstable and shoot indoors at Manshead School Sports Hall.
The first equipment was brought in a job lot from AC Delco Archery whose club had closed. To enable the club to buy the initial equipment shareholders were invited to invest £10. These shareholders remain shareholders to this day.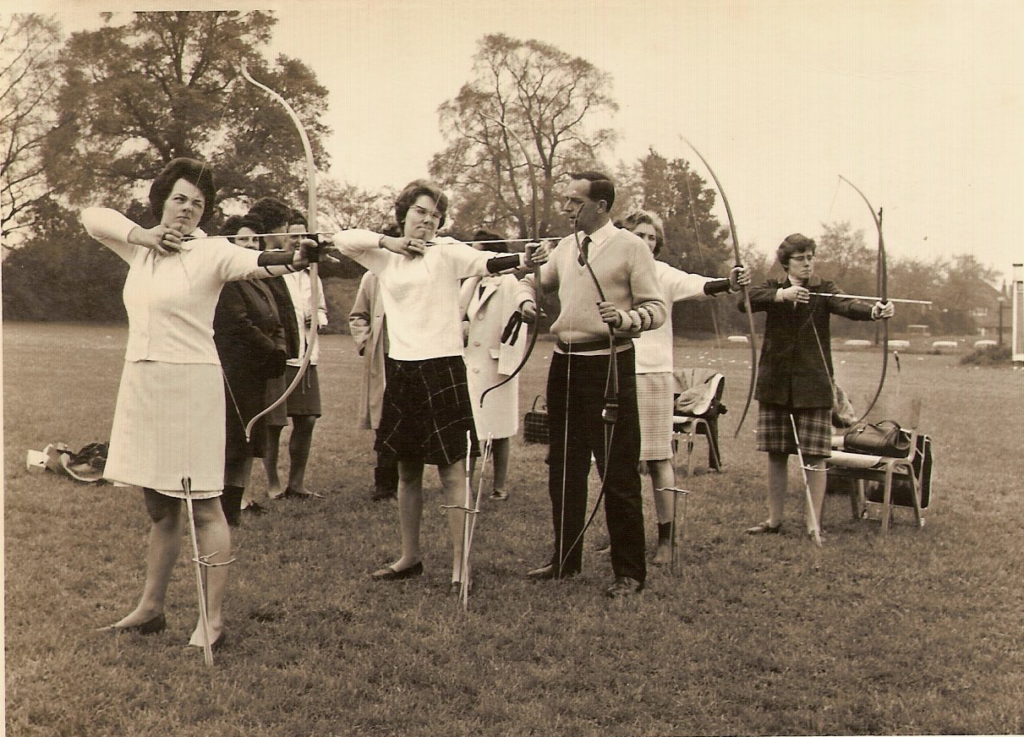 Dunstable Bowmen went on from there shooting against other clubs, Rootes, Aylesbury Bowmen, Bryers Bowmen, Vauxhall, Bedford, East Anglian, a calendar of events was soon produced.
Today our club continues to introduce new people to our sport with Have a go days and Beginners lessons. See forms on our website. After completing a Beginners course you will be able to join our club. We can supply all the equipment for you to start and further coaching is free. We have members who have won County and National events and take part in target, Field and Clout Archery winning badges, trophies and Club, County and National Records.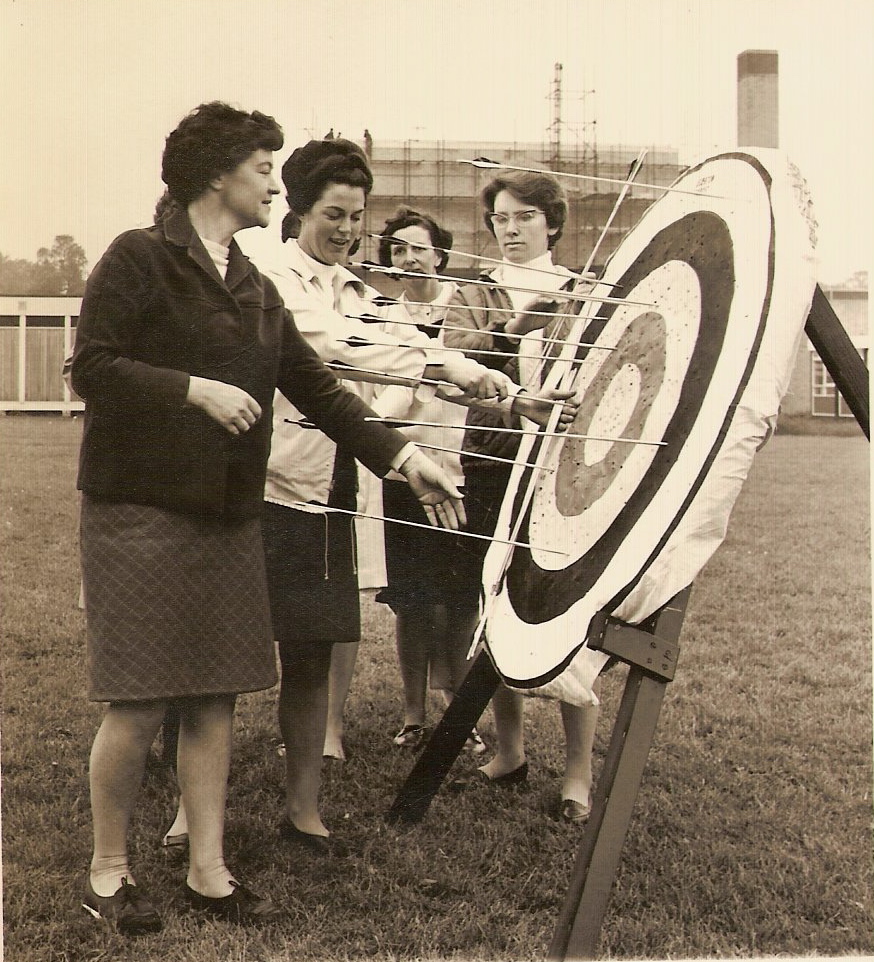 ---
Have a Go and Beginners 2022
Have you tried Archery on holiday or at a sporting event, then come and see us in September for a better session.
All our Have A Go sessions are supported by Archery GB coaches and they will help you to get to grips with Archery and have a fun 2 hours.
We have 2 Have a Go sessions planned for 2022, so take a look at the Have a Go page.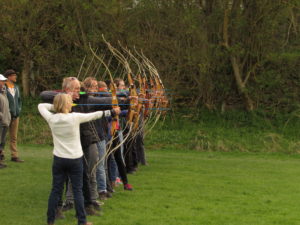 We have a beginners course in May 2022 if you are interested in this then please do get in touch at the following mail address or complete this form.
Please contact Colin Cherry
Go to our Beginners Courses Page for the application form for the beginners course or the Have A Go Events page for more information and booking details on taster sessions.
Dates for 202

2

All the dates for 2022 are now live on our Club Events Page, please let us know if you need more information.

Contact Us

If you would like to know more please contact our club secretary on the email address below or phone 07966 167248 and speak to Val. Or use the website query form on the Contact Us page